Rokos Group delivers executive search and interim leadership services to organizations seeking top talent that will enhance and augment their leadership teams. Matchmakers at heart, we wake up every day inspired and energized to pair great organizations with exceptional leaders. Our partners share over 50 years of combined experience in matching organizations with the right candidates and building stellar leadership teams.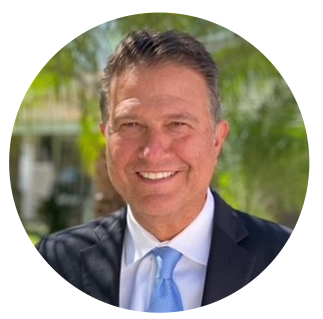 Greg Rokos has been an executive search consultant since 1991 and founded Rokos Group in 1999. With over 25 years in the recruiting industry, Greg has spent his entire professional career helping organizations attract and recruit the best talent.
Greg has personally completed over 300 successful executive assignments, including searches for Directors, Vice Presidents and the entire C-Suite. In 2008, Greg recognized the need for a significantly improved interview experience and co-founded GreenJobInterview, a pioneering video interview technology company. Serving as its President, Greg led GreenJobInterview, twice making the Inc. 500 fastest growing private companies in America list before guiding the company through its successful acquisition in August, 2017.
In addition to being a published author on effective and efficient staffing strategies, Greg has been interviewed by media organizations including NBC, CBS, Fast Company, HR Executive, HR Magazine and many others.
Mark Lukacs has been a healthcare executive recruiter since 2001. He worked as an Associate with Rokos Group from 2001 to 2005, and then spent 11 years as an Associate in the healthcare division of the large executive search firm, Witt/Kieffer Inc. During his time with Witt/Kieffer, Mark participated in nearly 200 searches, and in 2007 won the Witt/Kieffer Quality Award for consulting staff. He rejoined The Rokos Group in 2016 as a Principal in the firm.
Mark possesses a wealth of experience in all aspects of the search process, recruiting leaders for companies across industries. He has identified top talent for all C-Suite positions and Director-level positions.
Reach out to discuss your executive recruitment needs or explore your next interim or permanent leadership role.